Brief
The Colcord, a historic hotel completed in 1910, renowned for it's trademark elegance, architecture, and state-of-the-art technology needed people to know that not only did they have rooms for guest, but that they had the capacity for coorporate meetings and elegant weddings as well. Colcord asked Jordan Advertising to create ads that would run in the local bridal and business magazines.

Execution
The concept that was landed on plays on the emotion and pride of the reader while reminding them that the gathering that they are about to embark upon is so important, that only the best will do. For the bridal audience, we reminded them of the perfect wedding that they had always dreamed of. Where as for the business man, we played to his pride and asked him if anything but the best would do. We then crafted a photo shoot that let the viewer see themselves in these images and this venue.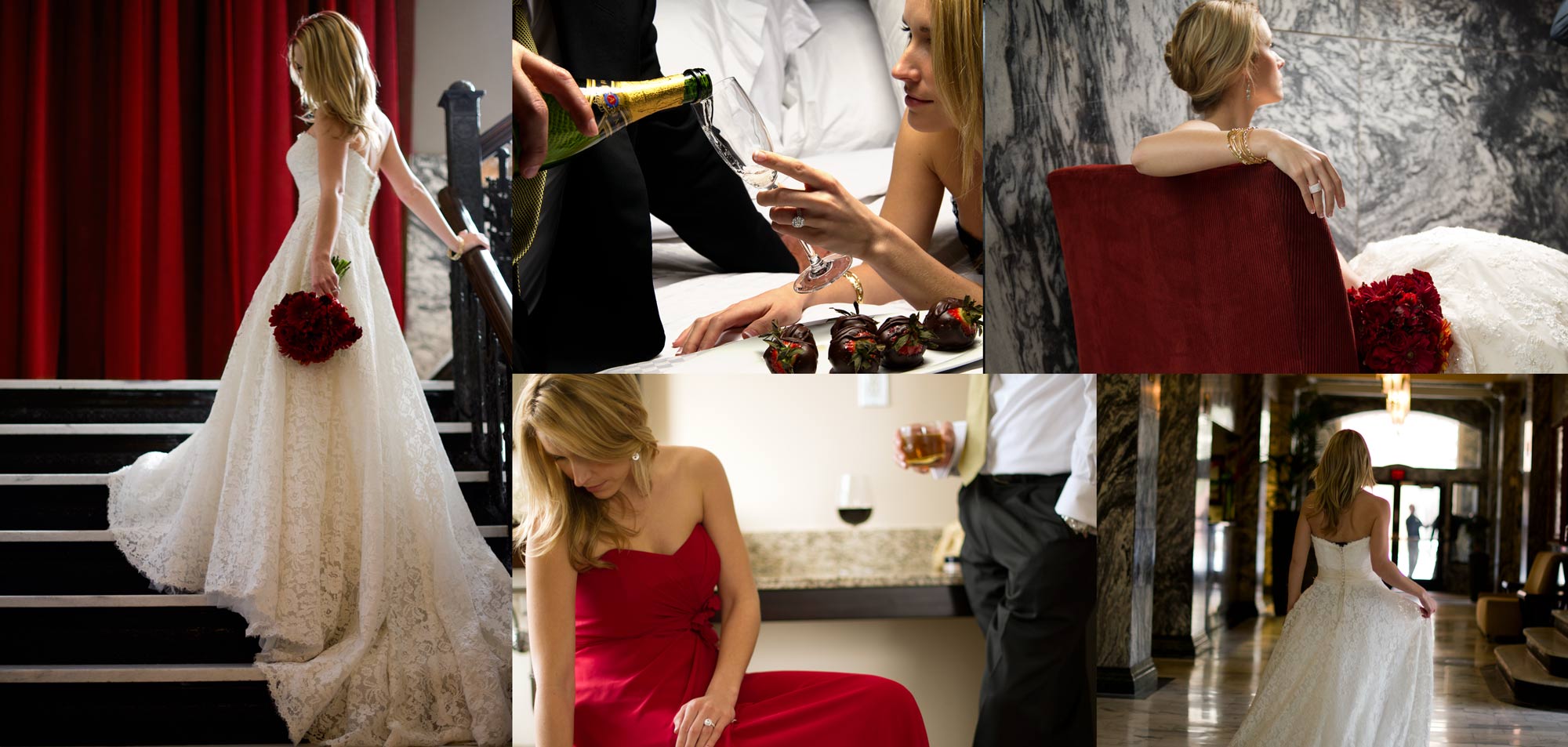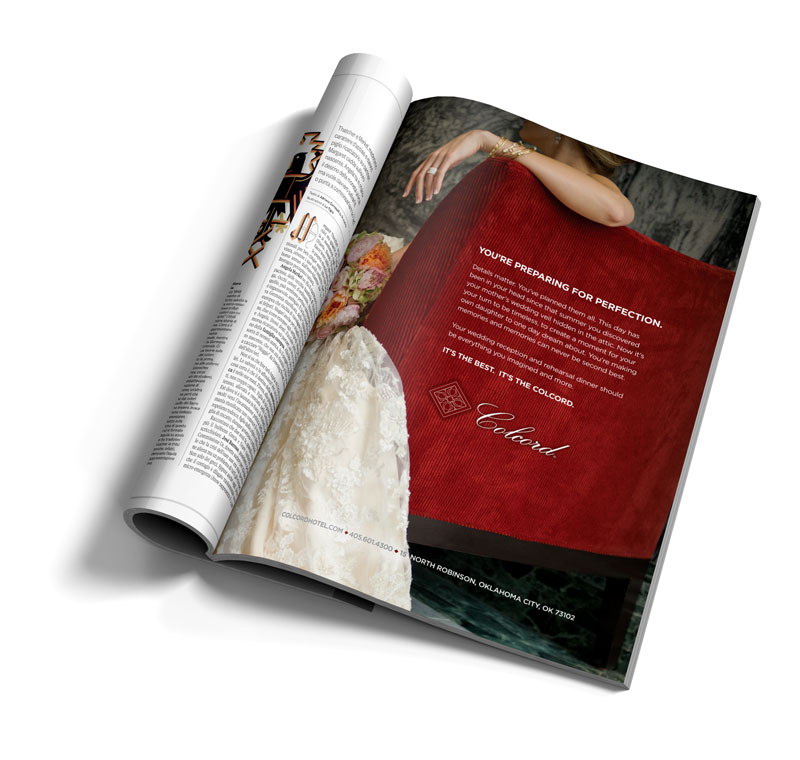 Copy:

You're preparing for perfection.
Details matter. You've planned them all. This day has been in your head since that summer you discovered your mother's wedding veil hidden in the attic. Now it's your turn to be timeless, to create a moment for your own daughter to one day dream about. You're making memories and memories can never be second best.
Your wedding reception and rehearsal dinner should be everything you imagined and more.
It's the best. It's the Colcord.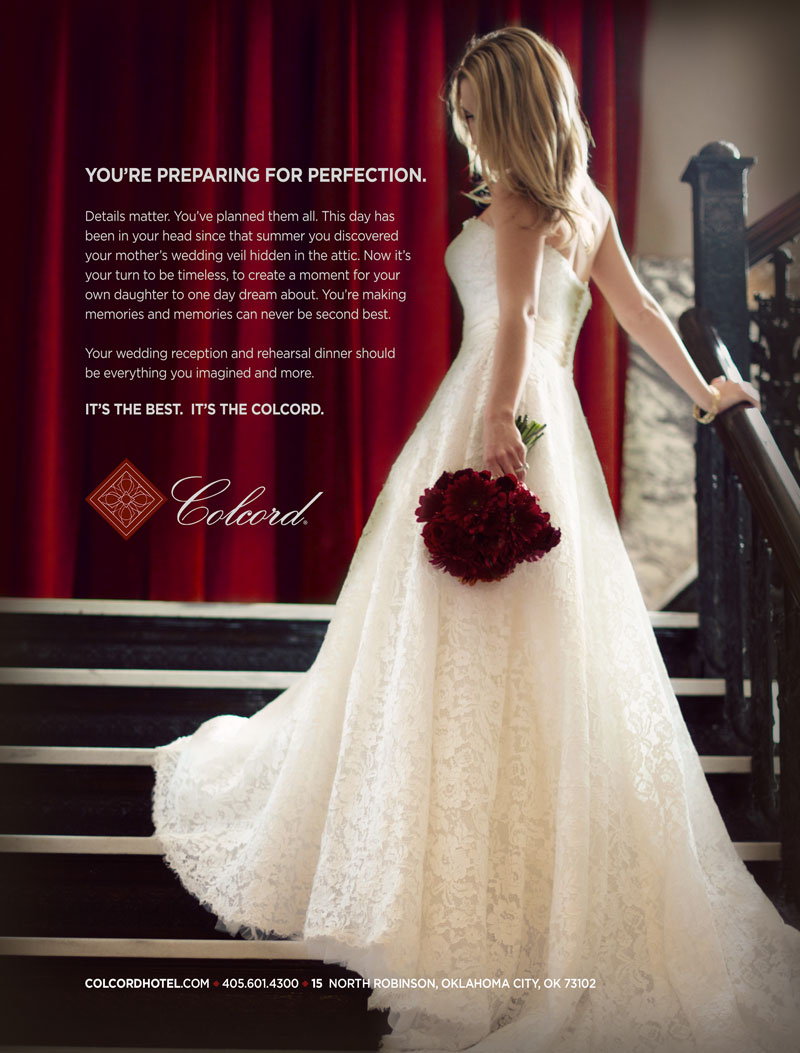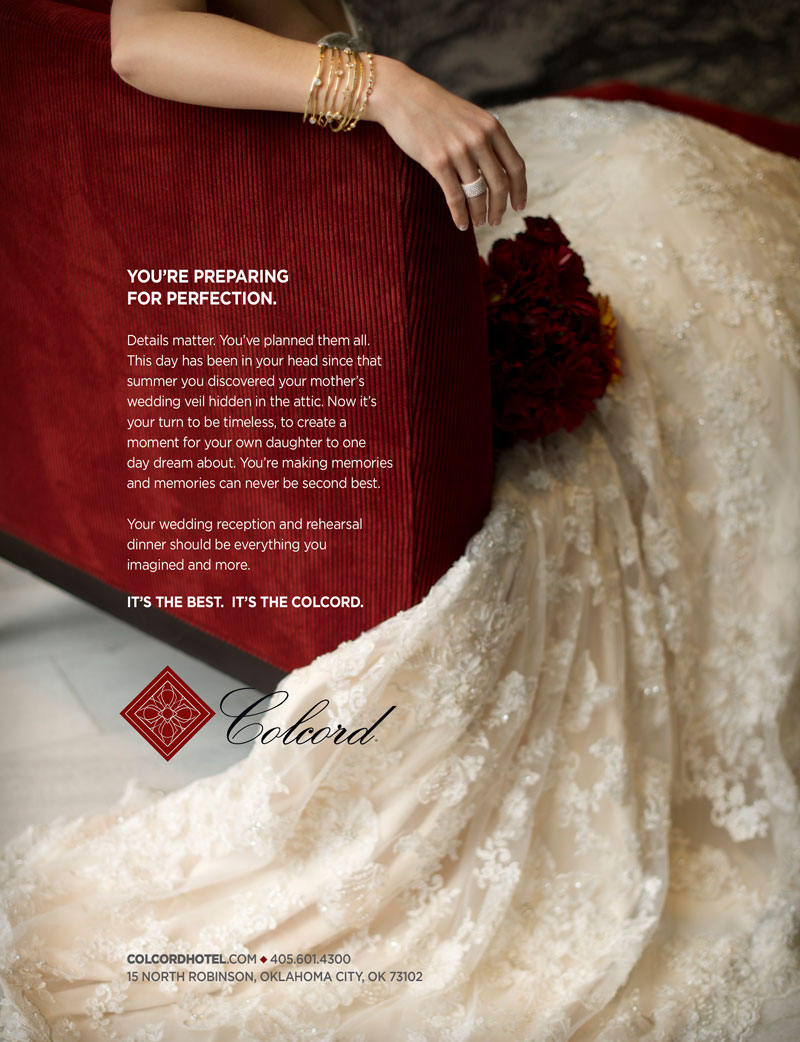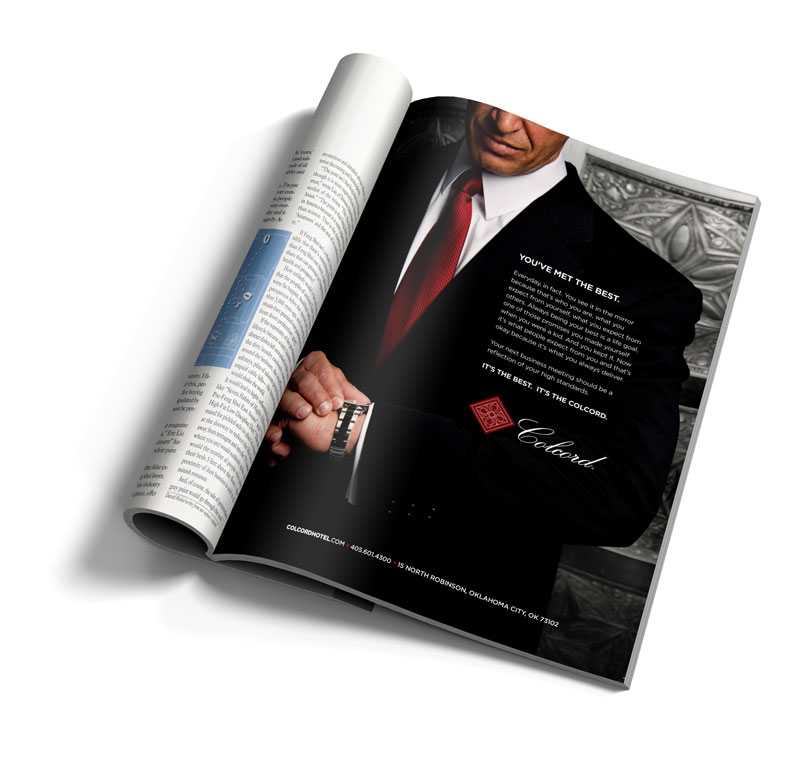 Copy:

You've met the best.
Everyday in fact. You see it in the mirror because that's who you are, what you expect from yourself, what you expect from others. Always being your best is a life goal, one of those promises you made yourself when you were a kid. And you kept it. Now it's what people expect from you and that's okay because it's what you always deliver.

Your next business meeting should should be a reflection of your high standards.

It's the best. It's the Colcord.